12/13/2014 7:00:15 PM Bron: appshopper.com
Miika 1.5.1
Device:
iOS Universal
Category:
Games
Price:
$1.99 -> $.99,
Version:
1.5.1 (
iTunes
)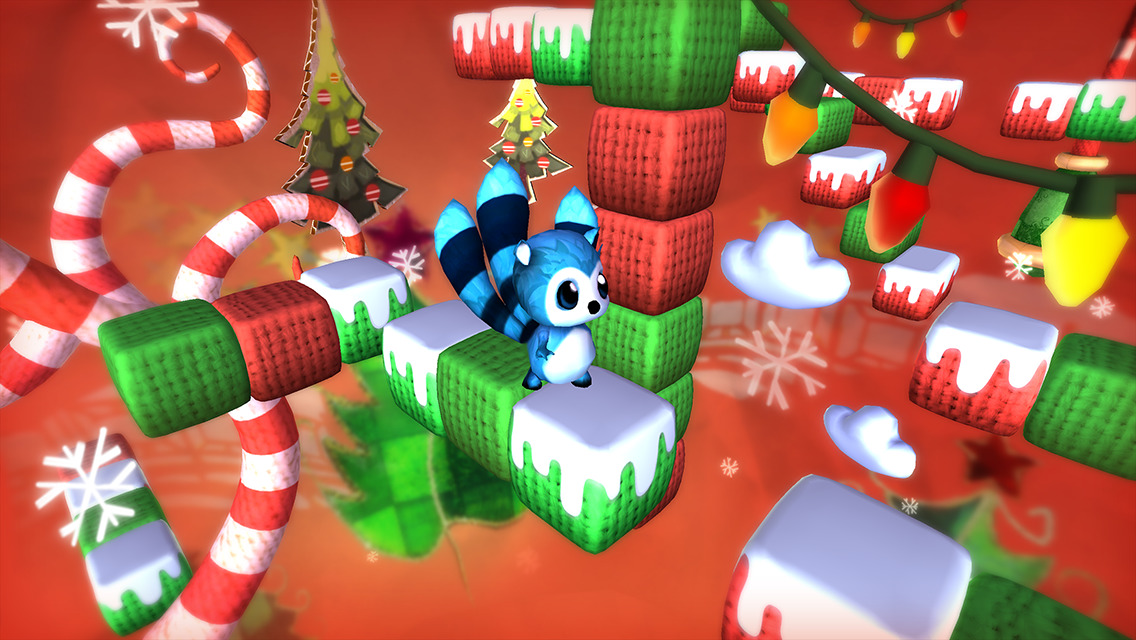 Description:
• Now updated with a seasonal theme and more levels added. To celebrate we have lowered the price for limited time only. On Sale, now only $0.99
Miika is a beautiful 3D puzzle game based on camera perspectives combined with the use of optical illusions. Miika challenges players with mind twisting puzzles mixed with a surrealistic four seasonal feel.
Engage in the journey through the world of Miika encountering puzzles which feature illusions of perspective traveling, landing and existence.
Let your imagination run free as you try to solve the perspective mysteries that appear in front of you. Think outside the box and enjoy the fun and charm of Miika. Enjoy the weird and colorful world of Miika where everything is possible, so don't be afraid to take on Miika's puzzle adventure!
______________________________________________
"Miika might have killed me with its cuteness" - Pocket Gamer
"The art style in Miika is stunningly gorgeous. It's one of the more beautiful games released lately" - AppAdvice
"Very well made with smooth, high-quality graphics" - iDownload
"Miika differentiates itself through the use of its controls" - App4Smart
"Successful puzzle game" - 9Lives
______________________________________________
• Visually beautiful three-dimensional puzzle game
• New challenging and addictive dynamic gameplay!
• Cleverly designed optical illusion levels
• Adorable character to take on an adventure
• Four unique and adventurous seasons to travel through and complete - Now with Seasonal theme and new levels
• Progressive increase in level difficulty
• Supports MOGA and iOS gamepad controllers
• Optimized for iOS 8 (iPhone 6 & iPhone 6 Plus)
______________________________________________
Like Miika on Facebook:
www.facebook.com/miikagame
Follow us on Twitter:
www.twitter.com/NoxusLtd
Miika is designed for iPhone 4 and above. Performance may vary on earlier generation devices.
Do you have any comments? Any suggestions about Miika? We would love to hear from you! Noxus Limited is an independent game development studio based in United Kingdom. You can reach our support team at info@nox.us
What's New
The next chapter for Miika has arrived with a seasonal touch. Update today to unlock the latest levels for free.
We listened to your comments and suggestions and these have been implemented into this update.
• Seasonal theme added with 10 new levels
• Improved original levels with new visual elements
• Progressive increase in level difficulty
• New sounds and music for Miika and levels
• Improved accuracy of controls and connections between blocks
• General bug fix and performance increase on older devices
Miika
<< Terug
Lees verder >>